Dieses Projekt richtet sich an alle Menschen, die gerne etwas in der echten Welt einscannen und anderen Menschen als 3D-Modell zeigen wollen. Beispielsweise könnte ein Artist unterwegs eine interessante Skulptur finden und diese in ein Spiel einbauen oder als Miniatur ausdrucken. Raumplaner könnten z.B. eine Kreuzung einscannen, nach ihren Plänen verändern und diese damit besser kommunizieren.
Attachments
Zwischenbericht
Funding
Internet Privatstiftung Austria
Team
Research Areas
Uses concepts from applied mathematics and computer science to design efficient algorithms for the reconstruction, analysis, manipulation, simulation and transmission of complex 3D models. Example applications are collision detection, reconstruction, compression, occlusion-aware surface handling and improved sampling conditions.
Publications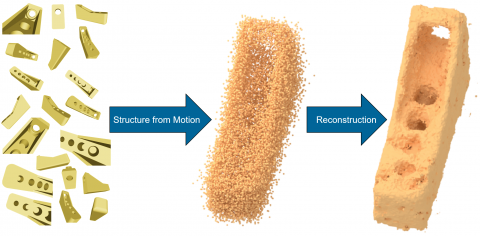 Hot Links