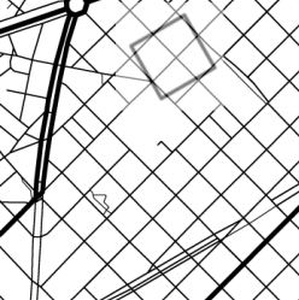 Walk line drawing
Pablo Balduz
Walk line drawing
[

image]
Information
Publication Type: Bachelor Thesis
Workgroup(s)/Project(s):
Date: April 2017
Date (to): 25. April 2017
Matrikelnummer: 1635296
First Supervisor: Ivan Viola
Keywords: GPS art device
Abstract
In the recent years, consequence of technology improvements, a new kind of art has appeared. It is called GPS art and consists in drawing on a digital map by recording the path followed using a GPS device. The fact is that not everyone is able to make the drawing of a certain figure. Just the so-called GPS artists come up with the path, so it makes this kind of art not reachable to some people. The idea of this thesis is to enable people to create GPS art without relying on imagination to come up with a path for a certain figure. In order to achieve that, a system that finds that path in a map for a given figure as input has been developed. In order for people to use this system, it has been integrated within a mobile application, so users are able to find the path to follow easily.
Additional Files and Images
Additional images and videos
Additional files
Weblinks
No further information available.
BibTeX

@bachelorsthesis{Balduz_01,
  title =      "Walk line drawing",
  author =     "Pablo Balduz",
  year =       "2017",
  abstract =   "In the recent years, consequence of technology improvements,
               a new kind of art has appeared. It is called GPS art and
               consists in drawing on a digital map by recording the path
               followed using a GPS device. The fact is that not everyone
               is able to make the drawing of a certain figure. Just the
               so-called GPS artists come up with the path, so it makes
               this kind of art not reachable to some people. The idea of
               this thesis is to enable people to create GPS art without
               relying on imagination to come up with a path for a certain
               figure. In order to achieve that, a system that finds that
               path in a map for a given figure as input has been
               developed. In order for people to use this system, it has
               been integrated within a mobile application, so users are
               able to find the path to follow easily. ",
  month =      apr,
  address =    "Favoritenstrasse 9-11/E193-02, A-1040 Vienna, Austria",
  school =     "Institute of Computer Graphics and Algorithms, Vienna
               University of Technology ",
  keywords =   "GPS art device",
  URL =        "https://www.cg.tuwien.ac.at/research/publications/2017/Balduz_01/",
}