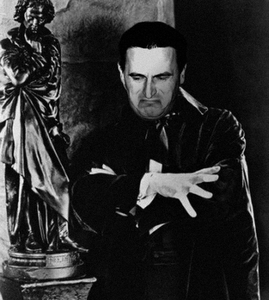 PhD Education Through Apprenticeship
Daniel Patel
,
Meister Eduard Gröller
,
Stefan Bruckner
PhD Education Through Apprenticeship
In
Proceedings of Eurographics 2011 - Education Papers
, pages 23-28. April 2011.
[

Paper]
Information
Publication Type: Conference Paper
Workgroup(s)/Project(s):
Date: April 2011
Booktitle: Proceedings of Eurographics 2011 - Education Papers
Date (from): 11. April 2011
Date (to): 15. April 2011
Editor: S. Maddock, J. Jorge
Lecturer: Daniel Patel
Location: Llandudno, United Kingdom
Pages (from): 23
Pages (to): 28
Keywords: meister, education, visualization, apprenticeship
Abstract
We describe and analyze the PhD education in the visualization group at the Vienna University of Technology and set the education in a larger perspective. Four central mechanisms drive the PhD education in Vienna. They are: to require an article-based PhD; to give the student freedom to choose research direction; to let students work in shared offices towards joint deadlines; and to involve students in reviewing articles. This paper describes these mechanisms in detail and illustrates their effect.
Additional Files and Images
Weblinks
No further information available.
BibTeX

@inproceedings{patel-2011-PEA,
  title =      "PhD Education Through Apprenticeship",
  author =     "Daniel Patel and Meister Eduard Gr\"{o}ller and Stefan
               Bruckner",
  year =       "2011",
  abstract =   "We describe and analyze the PhD education in the
               visualization group at the Vienna University of Technology
               and set the education in a larger perspective. Four central
               mechanisms drive the PhD education in Vienna. They are: to
               require an article-based PhD; to give the student freedom to
               choose research direction; to let students work in shared
               offices towards joint deadlines; and to involve students in
               reviewing articles. This paper describes these mechanisms in
               detail and illustrates their effect.",
  month =      apr,
  booktitle =  "Proceedings of Eurographics 2011 - Education Papers",
  editor =     "S. Maddock, J. Jorge",
  location =   "Llandudno, United Kingdom",
  pages =      "23--28",
  keywords =   "meister, education, visualization, apprenticeship",
  URL =        "https://www.cg.tuwien.ac.at/research/publications/2011/patel-2011-PEA/",
}