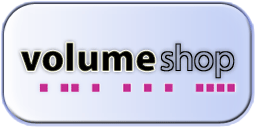 VolumeShop
VolumeShop is an interactive application for the generation of illustrations directly from volume data. For more information about the features of VolumeShop, please refer to the related publications listed on this page.

Download
VolumeShop is free for non-commercial use and can be downloaded here.
Publications
By clicking on a thumbnail image, you will be redirected to the corresponding publication's home page where you can download further material, such as animation sequences.