Motivation
Cycling in the city risks close passes and dangerous situations with other vehicles, especially cars. RGB-D or LIDAR sensors can measure the distance to parked and moving vehicles to project their trajectories. This permits analysis of imminent collision risks and subsequent alerting of both cyclists and drivers. [Image: Movie "Premium Rush"]
Description
Acquire a stream of registered point clouds, similar to the KITTI benchmark suite (http://www.cvlibs.net/datasets/kitti/). Detect and track vehicles, compute their speed and trajectory. Classify behaviors of vehicle drivers such as passing, turning, and crossing. Train a neural network based on environment information, e.g. street boundaries and intersection locations, in order to predict hazardous situations.
Tasks (depending on PR/BA/DA and number of students)
Note that due to the large number of tasks this can also be done as a group project, or else work on a subset!
- Construct a battery-powered sensor package (Kinect or LIDAR, e.g., Velodyne H800,+RGB camera, GPS) mounted at bicycle handlebars
- Record depth image stream together with color video (for ground truth) onto storage media or smartphone
- Register the recorded point clouds with GPS and possibly with smartphone sensors
- Based on measured vehicle poses, compute speed, trajectories and project potential future paths
- Classify vehicle driver behavior based on relative trajectories and verify with ground truth
- Train a neural network with trajectories and point clouds to detect potential collisions (DA level)
Requirements
Knowledge of English language (source code comments and final report have to be in English)
Knowledge of C++, python, or deep learning is advantageous, but not necessary
Ability to ride a bicycle
Environment
The project should be implemented platform independent (Linux, Windows).
A bonus of €500/€1000 if completed to satisfaction within an agreed time-frame of 6/12 months (PR/BA or DA)
Responsible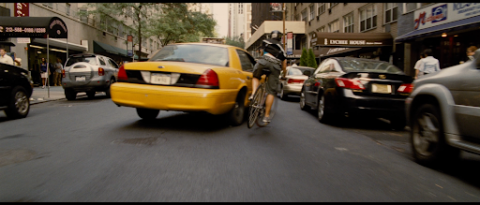 Details
Type
Bachelor Thesis
Student Project
Master Thesis