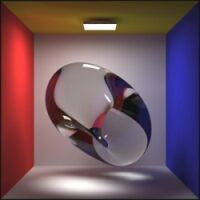 Bachelorarbeit für Informatik und Wirtschaftsinformatik
WS or SS 5.0 h (10 ECTS), 186.829
Important Links
Please see the page on Topics for Praktikum and Bachelor theses to obtain a topic.

ATTENTION Female students:
In this summer semester 2018 you have again the possibility to do a paid Bachelor Thesis at VRVis! Interesting topics! Nice working environment!
General Information
A bachelor thesis concludes the bachelor studies. It consists of a practical part and a written thesis. For information about the practical part, please see the information on
Praktika
. The main difference is that the report of a bachelor thesis is more extensive (15-25 pages) and corresponds to a "small" diploma thesis. This means it should be structured like a thesis, containing introduction, state-of-the-art, description of approach, results, conclusions, and references. A LaTeX thesis template can be downloaded
here
. Please see the
diploma thesis page
for more details. Topics can be found on a separate page linked above.